It's pretty simple, actually!
1. Find your Valhost server's IP address / hostname
Log in to the control panel, open the server you want to connect to. Below the status of your server is an IP address – this is what you need.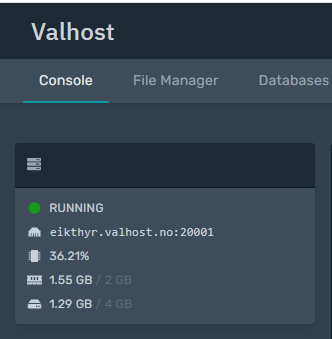 2. Open the Steam main window
Open the Steam main window, find the «View» menu and click on «Servers» / «Servers»: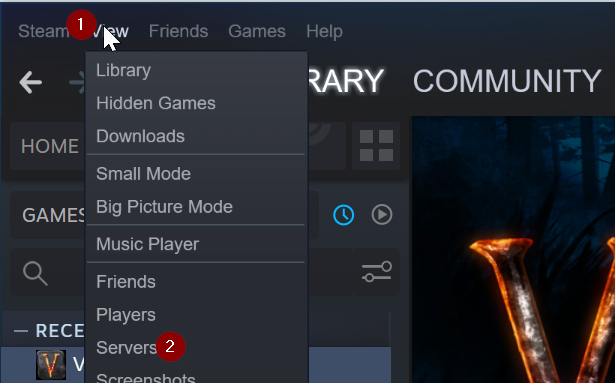 3. Add the server to favorites
In Steam's server window, you will now find the «Favorites» tab, then click «Add a server» / «Add».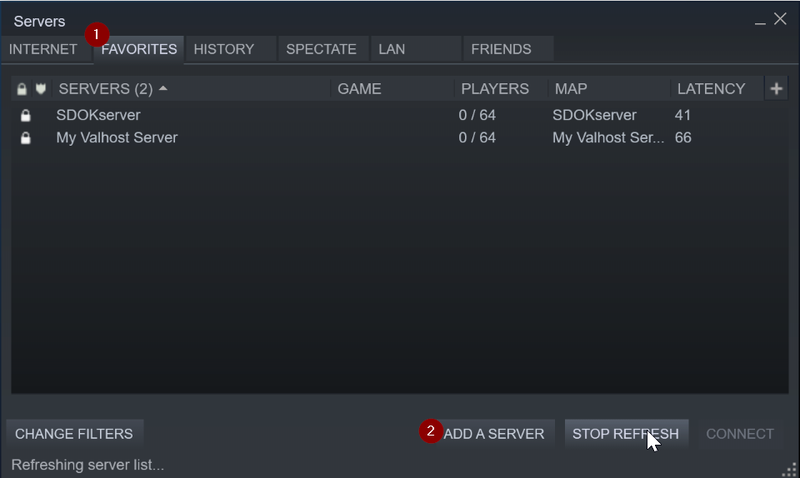 In the window to add servers, enter the server IP in the field and select «Find games at this address». If it comes up and everything works you can press «Add this address to favorites».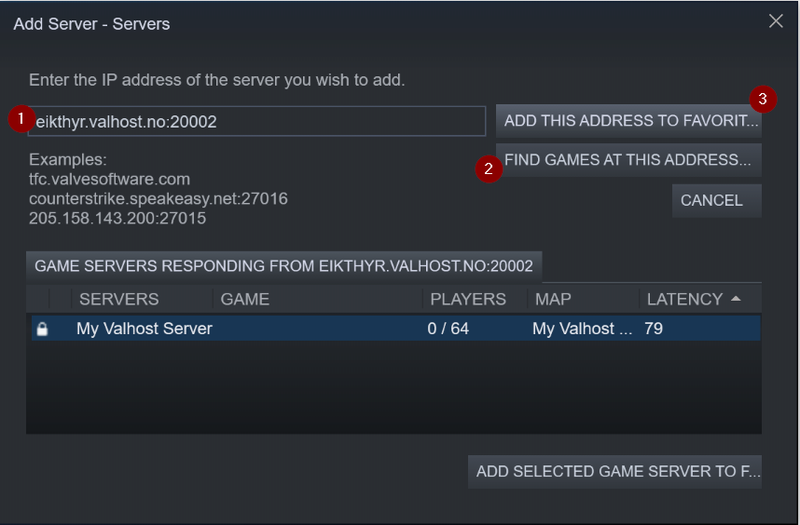 4. Connect and play!
Select your server from the list, select «Connect» / «Connect», enter the password on the server and click «Connect» again. Note: If you now get a strange error message, try starting the game first.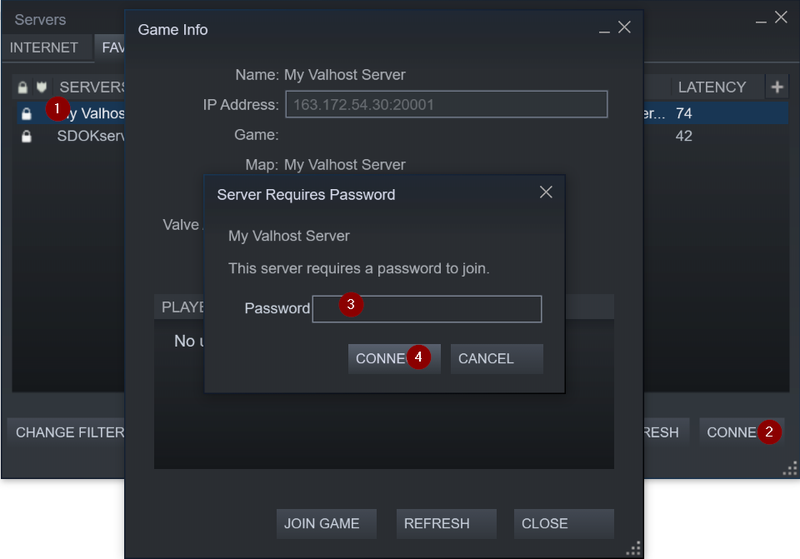 Good luck!
NB: Do you get this error message?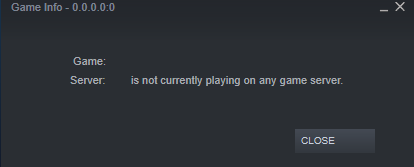 Try to start the game first. If that does not help, restart the game. Unfortunately, there is a bug in Valheim that makes this happen.